By John Eastberg
When Frederick Pabst was a boy, I doubt that he ever thought that his name would become famous, long outliving him.  But life and fate had a different plan for young Frederick.  His parents, like millions of others in 1848, made the momentous decision that life must be better somewhere else.  With that, they took their son and very modest possessions, and traveled thousands of miles west to the shores of America and going yet further west into the barely settled lands of the new state of Wisconsin.
Upon their arrival, favor did not shine upon them.  They came to Milwaukee, but the fledgling community was not to their liking and so they moved to Chicago.  There, misfortune beset them.  An outbreak of cholera swept through Chicago the following year and took with it, Frederick's mother.  Life was hard for father and son and certainly they questioned why they ever left their homeland.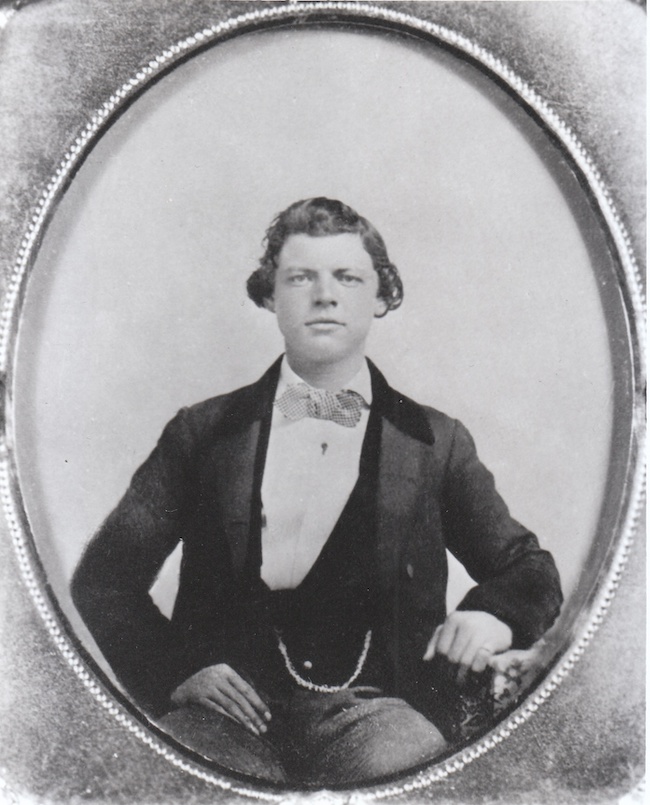 Frederick Pabst, c. 1858
Frederick, now 14, was a man.  He knew he had to make his own way in life and it was in that moment, that the personality of the man we all know, began to gel.  His first step up the ladder of success was his becoming a cabin boy on a Great Lakes steamer.  He soon proved himself honest and trustworthy, famously not allowing the owner of the steamship line he worked for off the vessel without a ticket.  It was upon that earnestness that Frederick Pabst built his life.  He sailed with varying crews, no doubt learning a great deal about life and about other people.  He quickly rose to Captain and now had financial wherewithal to invest in other Goodrich steamers that he sailed aboard.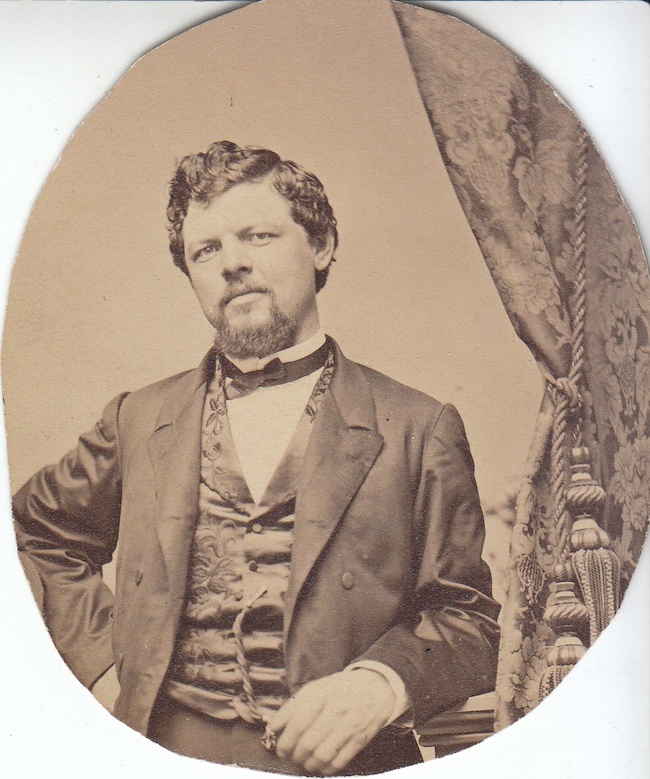 Frederick Pabst, c. 1865
The dashing Captain now seemed destined to make his fortune in shipping, but the gentle hand of fate had a different plan.  When the young, brown-eyed Maria Best appeared on the deck of his ship, his life would take another turn.  They courted and later married in 1862.  The trajectory of his career still seemed to be on Lake Michigan but a storm in December of 1863, made for a close call.  Had it not been for the sound thinking of the twenty-seven-year-old Captain Pabst to steer the ship towards shore and to beach the vessel off Whitefish Bay, the world would have never had nary a sip of Pabst Blue Ribbon.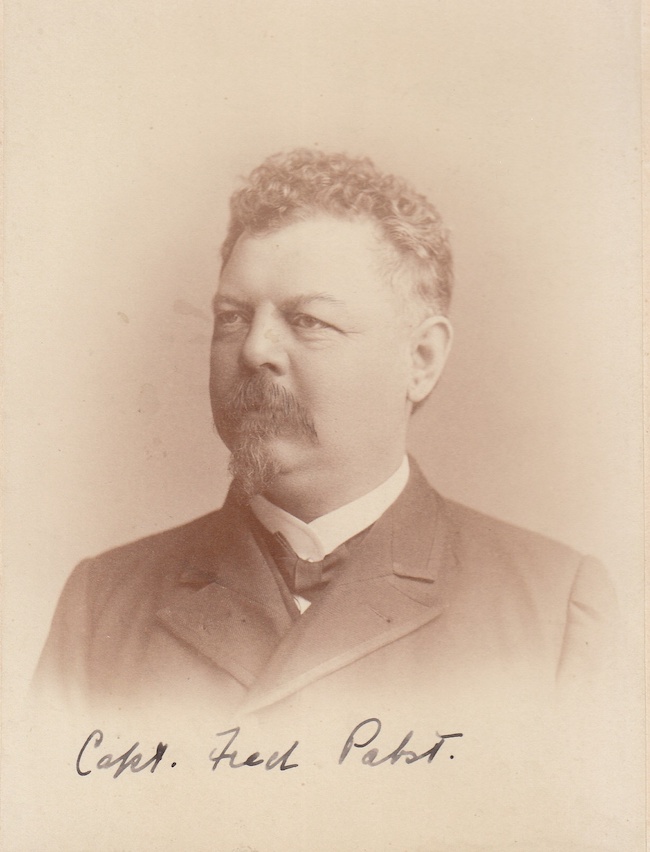 Frederick Pabst, c. 1888
Safely on shore and back at home, Frederick decided to set aside the career he had been building and trade it for an opportunity in his wife's family brewing business.  You would think that Frederick Pabst had been born a brewer, but he had not.  Rather Pabst had a greater gift.  He went into brewing, much as he had sailing—learning his craft from the bottom up and within a decade, he was a regional leader and a decade after that, a national leader and a decade after that, a world leader in brewing.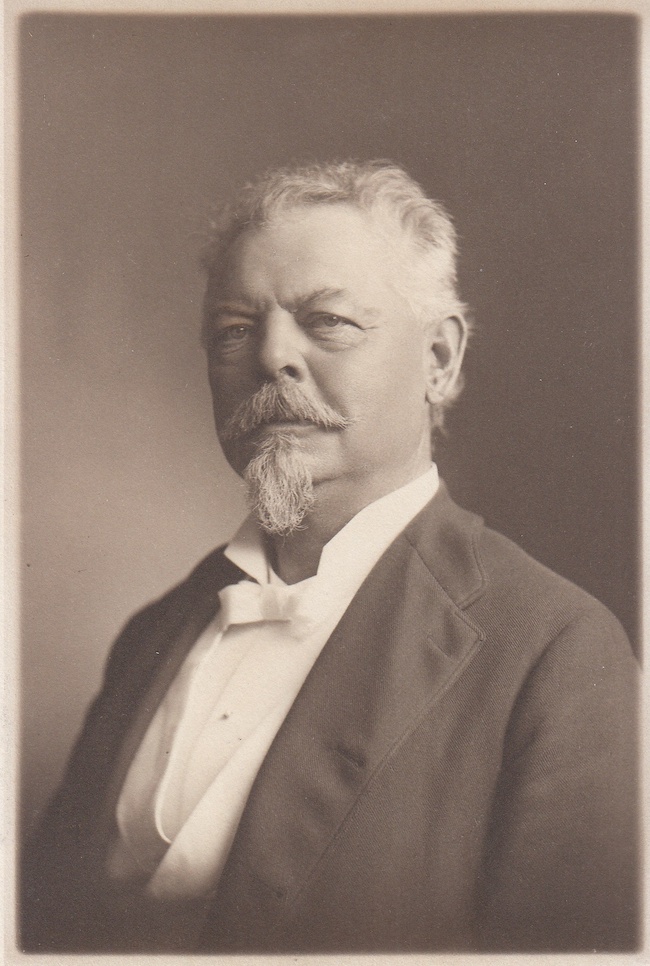 Frederick Pabst, c. 1898
Even with all the fame and wealth that eventually came to Frederick Pabst, he never lost the charm of being a hail fellow well met.  He treated everyone the same—whether he was "lunching with a peasant or dining with a prince".  He loved his family, his employees, his farm, his horses, his paintings, German theater and a sentimental song.  He also loved a good joke, playing cards, quality cigars and sweet German wines and Champagne.
When he died in 1904, that could have been the end of the story.  Again, fate held out another kind hand to the legacy of Captain Frederick Pabst.  Though he has been gone for almost 120 years, his spirit has survived, and he is lauded as the quintessential Milwaukee beer baron.  His eventful life has not been forgotten, nor will it be.  His cheerfulness, kindness and generosity have insured that.